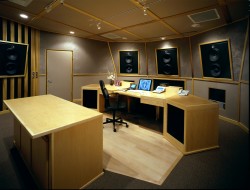 Audio Mechanics is equipped with the latest cutting-edge technology, world-class 5.1 studios designed by Chris Pelonis, fully integrated digital workflow, and the finest legacy gear available. The facility was designed from the ground up and features complete audio/video/data integration among all rooms, 32 terabyte data storage with built-in redundancy, and automatic backup to LTO. The centralized equipment room allows the studios to share resources efficiently and quickly recover from equipment failures. Even the juke box in the lounge can be routed to any sound room or office in the facility!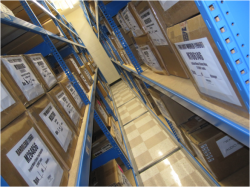 We have a climate controlled, secure vault for storing assets long term or short term, stations for physical inspection and re-canning, and a designated shipping department to handle the flow of materials quickly and accurately. Assets are physically inspected, photographed, and catalogued in our meticulously detailed database. We are equipped to handle large or small scale preservation projects with ease and efficiency, adapting to each client's specifications and budget.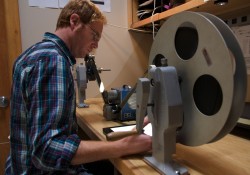 Sound assets in archives across the globe are deteriorating right now due to poor storage conditions, and may become completely unusable if not digitally captured and preserved. See what Audio Mechanics can do for your collection by contacting us today.